Reply to the Following Comment:
$200 in Service at Mies Outland
Find the best service at The Largest Polaris Dealership on Earth and Minnesota's John Deere Superstore - Mies Outland in Watkins! At Mies Outland, you'll get quality service; fast, honest & trustworthy work; and service that goes above and beyond. Their experienced staff and award-winning Service Department are experts in all things Polaris, Victory and John Deere. Mies Outland welcomes all brands, as they have several technicians that are well-versed in other manufacturers. Stop by or call today at 320-764-5310 and make an appointment today.
More information and Specs
Limit one certificate per customer, per service transaction.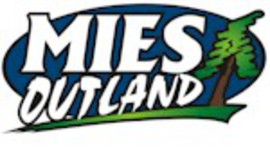 Additional Terms and Conditions
Standard terms and conditions apply. Please visit our Terms of Service Page for more details.