Reply to the Following Comment: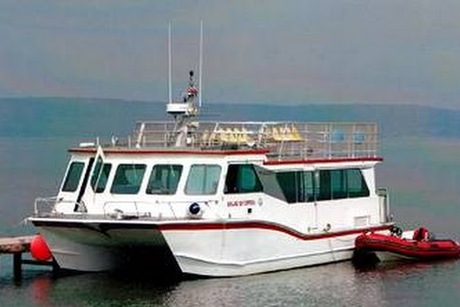 Adult Ticket for 2013 Apostle Island Tour.
The Apostles Islands Cruises provide a one-of-a-kind experience and offers the only boat cruise to tour the beautiful and stunning islands on Lake Superior off the coast of Bayfield Peninsula in northern Wisconsin. Get up close and personal with the islands. View some of the most spectacular sea caves of the Great Lakes. Marvel at Superior's shipwrecks and the artifacts from the viewing deck of a glass bottom boat.
These Apostle Island Value Connection tickets are not valid from 7/1/13 to 7/6/13. Limit two per family.
More information and Specs
Adult Ticket for 2013 Apostle Island Tour. Must pick ticket up at Townsquare Media, 640 Lincoln Ave, SE, St Cloud. Mailing option also available (ph: 251-4422). Limit 2 tickets per family. Valid during 2013 season.
Additional Terms and Conditions
Standard terms and conditions apply. Please visit our Terms of Service Page for more details.
Offer will expire on November 30, 2013